FROM HAPPY CLIENTS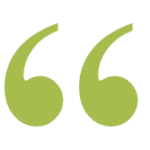 FROM HAPPY CLIENTS
Stephanie's branding bliss process is gentle, productive and effective. If you, like me, have no idea what you need and how to get there, just let Stephanie work her magic.
She has created a brand that resonates with everyone in our family business – which is a bit of a miracle to say the least. Her work has provided us with a firm platform to take our business forward with confidence and pride. We are beyond happy with the results.
– Debbie Bannigan (Angry Baby)
I can only agree with that! I felt totally out of touch until the branding was done. So the help I got from Stephanie was huge for me
– Jessica Dornieden (VA Mentor)

I got to know Stephanie just about the right time I needed a branding specialist, but in her I got a mentor, the best branding experience one can ever imagine ! And what more – a business expert and a motivator!
Stephanie knows her stuff and even delivers with the speed of light! It was a period of self discovery and my business discovery. If you want to experience real branding bliss, then look nowhere else once you find Brand Smoothie!
– Jane Ogamba-Akadiri
I've had such a great experience working with Stephanie. She gave me realistic timelines and stuck to them, delivering well more than I could have imagined.
I love how she took her time getting to know me, my social media platforms, clients, and team members, then delivered the perfect brand for my business.
Stephanie is incredibly professional in the way she helps navigate through the re-branding process, and the way she delivers the brand assets with instructions on colors, fonts and even photo shoot needs.
I've already recommended Stephanie to others. I also have her re-branding a second company that I own now.
– Jennifer Kaylo Ruscin
Working with Stephanie was seamless from beginning to end. She took the time to truly understand my business and my beliefs, and bring this to life with a consumer branding experience.
I was struggling with lack of consistency across my visual communication and Stephanie created a cohesive look and feel that captures exactly how I want my customers to feel when they work with me. I love my new branding – it's fresh, vibrant and appealing which is exactly what healthy food should convey too!
I have also had many compliments about the new style. I would 100% recommend working with Stephanie to bring your brand to life.
– Lauren Gayfer – The Fairy Food Mother

Stephanie was wonderful to work with. I am so very excited to have my new branding for my new business. She is amazing, and so patient and explains everything until you understand it!
I have enjoyed working with her and learned a lot….and will be back for more. I am very pleased, and it was done very quickly. Thanks I love the new branding!
– Patricia Cook (Design your profit now)
Photography, your super power to quickly spread your brand's message!
PHOTOGRAPHY SERVICES
I help you make the most of the power of visual communication to talk about your brand in order to attract a quality audience.
Get in touch so I can help you find the right focus and clarity through brand photos.
01 | PORTRAIT PHOTOGRAPHY
02 | PRODUCT PHOTOGRAPHY
03 | ON-SITE PROJECT PHOTOGRAPHY
04 | SOCIAL MEDIA & FLATLAY PHOTOGRAPHY
05 | PHOTO COURSE